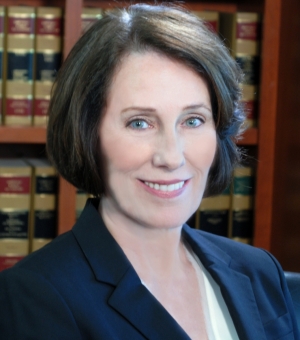 Phone: 520-624-0126
Fax: 520-624-9238
E-mail: lm@mgm-legal.com
Location: Tucson Office
Linda McKenzie is a litigation attorney with extensive experience in all stages of civil litigation. She currently focuses her practice on representation of plaintiffs in catastrophic medical malpractice and wrongful death litigation.
Ms. McKenzie's prior experience includes representing plaintiffs and defendants in complex personal injury, wrongful death and medical malpractice cases; civil and administrative matters involving insurance entities and health care providers. Additionally, she has represented health care providers in front of professional boards and counseled health care providers about compliance with federal and state healthcare laws, such as HIPAA, EMTALA, HCQIA, Medicare and Medicaid compliance.
Ms. McKenzie has done extensive scholarly research and writing on regulation of health care. Her work has been published in the Arizona Law Review, the Journal of Law and Health, and the Journal of Contemporary Health Law and Policy. Ms. McKenzie has been a member of the State Bar of Arizona since 2005 and the State Bar of Nevada since 2007. She is admitted to practice before Arizona and Nevada state courts as well as the United States District Court in the Districts of Nevada and Arizona.
Ms. McKenzie is actively involved in the American Association for Justice and the Arizona Trial Lawyers Association. In addition to representing clients, Ms. McKenzie is a registered nurse (not currently practicing) with eighteen years of experience in maternal-child nursing. Her nursing experience has proved to be beneficial to her, particularly in representing parties in medical malpractice cases.
Areas of Practice:
Medical Malpractice
Wrongful Death
Insurance Coverage
Torts
Products Liability 
Bar Admissions:
Arizona, 2005; U.S. District Court District of Arizona, 2009
Nevada, 2007; U.S. District Court District of Arizona, 2007
Education:
LL.M., University of Houston Law Center, Houston, Texas (2006) (Health Care Law)
J.D., University of Arizona College of Law, Tucson, Arizona (2004) (Arizona Law Review Articles Editor)
B.S., University of Utah, Salt Lake City, Utah (2001) (Psychology)
A.D., Weber State University, Ogden, Utah (1983) (Nursing)