Agricultural Law and Perishable Agricultural Commodities Act ("PACA")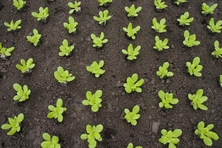 McNamara Law Firm, PLLC has a proven history of success representing brokers, distributors, growers, buyers and suppliers involved in the agricultural markets. We do not limit our practice to simple cases and "boiler plate" scenarios. We carefully scrutinize difficult and challenging situations and identify creative solutions.
Often, agricultural disputes arise as part of a larger commercial undertaking. Our firm handles a substantial volume of commercial litigation in State and Federal courts and can provide you with advice and counsel on a wide-range of options and solutions to resolve your dispute in a cost-effective matter.
If your dispute cannot be amicably resolved, we have the resources and experience to mobilize quickly to enforce your PACA Trust rights.
With offices in Tucson and Nogales, Arizona, we are able to quickly seek injunction proceedings and prejudgment attachment in the Superior Courts of Pima and Santa Cruz counties or in the U.S. District Court located in Tucson.