Legal Assistance Following Serious Accidents in Tucson and Across Arizona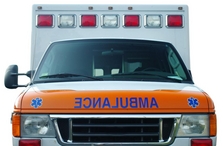 When you or a loved one suffers a catastrophic injury, you need an experienced personal injury lawyer who can fully understand both the complexity of your legal case and the severity and extent of your injuries.
Our team of lawyers have decades of combined experience in personal injury cases. Our firm has the staff and resources to fully develop your case and maximize the recovery. We understand that your injury may result in:
Pain and suffering
A diminished quality of life
Massive medical bills
The need for long-term care
A permanently diminished earning capacity
McNamara Law Firm, PLLC has a strong track record of effectively handling complex personal injury and wrongful death cases involving complicated medical issues. We routinely handle cases that take years to resolve and may involve up to a dozen expert medical witnesses, including cases involving the following types of injuries:
Burn and fire injuries
Spine, neck and back injuries
Traumatic brain injuries and closed head injuries
Dismemberment/Disfigurement
Paralysis/quadriplegia/paraplegia
Eye injuries
Traumatic brain injury cases can be especially challenging to handle. These cases involve legal and medical issues crucial to our clients' futures. We understand key elements crucial to brain injuries and brain injury litigation, including brain aging and the effect of accident-induced chemical injuries on the brain. We are also experienced in using neuro-imaging and other techniques in court to illustrate brain injuries to judges and juries.
Catastrophic injuries often come down to securing payments from insurers. Almost every attorney in our firm has over 25 years of trial experience including years of experience as an insurance defense lawyer. We bring a complete perspective to how insurance companies view cases involving serious injuries. We will be ready to combat their tactics.