Tucson Lawyers who Understand the Full Effects of Brain Injury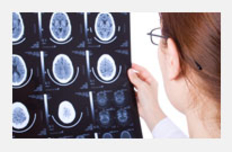 Brain injury cases involve legal and procedural challenges that can be very hard for inexperienced personal injury lawyers to meet. For example:
Brain injuries can involve over a dozen experts on each side of the case
Brain injury cases can take a substantial period of time to resolve
Brain injury cases can involve costs in excess $100,000 which must be "carried" by the law firm for the duration of the case
Our Tucson attorneys have successfully handled numerous acquired or traumatic brain injury (TBI) and other catastrophic injury cases.
Have you or a loved one suffered a brain injury?
Led by Michael F. McNamara, our Tucson law firm has recovered millions of dollars for injured clients and their families following serious accidents and brain injuries. In a recent pediatric brain injury case, our firm advanced costs in excess of $300,000 and invested over $1,000,000 in attorney time. The case was in litigation for over 4 years before being settled during a jury trial. The case resulted in a multi-million dollar recovery for our client. Another of our brain injury cases required a jury trial which lasted over two months and resulted in a verdict of over $6 million dollars.
Our experience and our focus on brain injury cases means we understand key elements crucial to brain injuries and brain injury litigation. Brain injuries can age the brain and induce chemical injuries in the brain. We understand the full effects of brain injury and how to use neuro-imaging and other techniques to show the full extent of brain injuries to judges and juries.