Delay and Underpayment of Insurance Claims
When Insurers Stall and Refuse to Pay...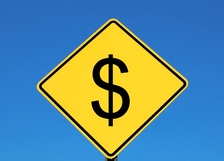 Though most insurance companies usually promptly pay claims, some companies take a different approach. They will refuse payment on legitimate claims, or intentionally make inappropriate settlement offers in order to try to save money.
What do unscrupulous insurers count on when refusing fair payments? They count on the failure of a policyholder to retain an experienced insurance attorney.
We have helped numerous individuals and businesses successfully challenge insurance companies that delay or try to underpay legitimate claims. Has your insurer failed to make a fair offer regarding:
Auto insurance?
Property and homeowners' insurance?
Life insurance?
Professional and common liability policies?
Health insurance?
Every member of our Tucson team of lawyers has worked as an insurance defense attorney. Now, we work to help plaintiffs obtain the insurance payments they deserve. Has your insurer:
Obtained its own estimate for property damage that is far lower than other estimates?
Claimed that a necessary surgery is not covered by your policy?
Claimed lack of coverage because a driver or ill family member isn't really a member of your household?
Erroneously claimed you did not pay your premium?
Altogether, the attorneys at McNamara Law Firm, PLLC have spent years studying insurance policies for insurance companies while working as insurance lawyers. We know how to hold insurance companies responsible. For a no-charge discussion of your insurance delay and underpayment case, contact McNamara Law Firm, PLLC at 520-624-0126.